Posted by: David Sanner 10 months ago
Did you know that on average, a house catches on fire in the United States every 93 seconds? House fires range from small to full blazes and even small ones can create a large amount of damage due to smoke, soot, and heat.
In addition, water damage is a serious problem after a fire, along with potential chemicals used to douse the flames.
When your home catches on fire, restoring your damaged property can be overwhelming. It's a process most people aren't familiar with (thankfully) and there are a lot of details to be aware of and manage.
With that in mind, we want to help put your mind at ease if you ever are facing the damage of a house fire.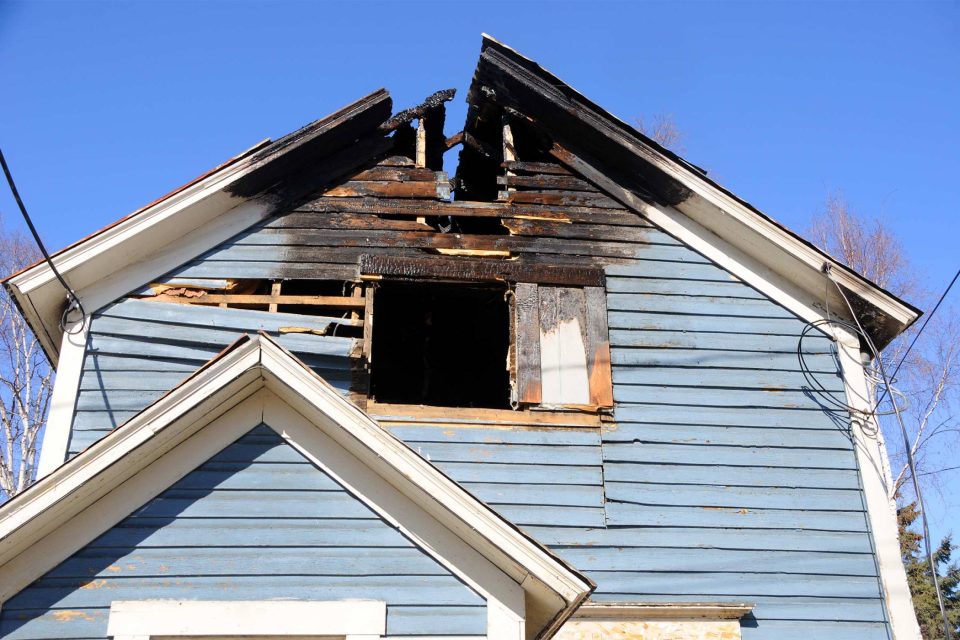 After The Fire: What Happens?
Fire damage restoration is the process of restoring your property to the way it was before the fire. Depending on the extent of the damage, cleanup and restoration could take weeks or months.
Once the fire has been put out, your first call should be to your insurance company. Make sure you have a digital version of your policy saved where you can access it from your phone. After you call your insurance company, call us at Lake City Restoration.
Repairs and restoration can start at different times depending on your homeowner's insurance process. Our team has experience helping you navigate the process and can help put your mind at ease.
Most insurance companies don't authorize restoration work to begin until after an adjuster has visited your property and requested an estimate for repairs from your restoration company.
Typical Steps To Fire Restoration
While every home and process can be different, the restoration process typically follows these 5 steps:
1. Damage Assessment
This is part of the insurance claim process as well. The adjuster will come to your property and assess the damage along with your chosen restoration company. They'll see how far flames and smoke have penetrated into your home's structure and gauge how extensive the cleanup will be.
2. Safely Removing Debris
To secure your property, the restoration team may install fencing and remove debris around your home. They will also seal off any parts of the roof that can be protected, board up openings, and make sure any undamaged parts of your property are sealed off so they stay protected.
3. Demolition & Drying
You don't often think of having to dry out your home after a fire, but so much water is used to douse a house fire, it's an essential part of the restoration process. Any surviving personal property will be removed from your home along with damaged flooring and drywall.
Water extraction and drying is the next step to prevent mold from growing and to help protect the integrity of your home's structure.
4. Smoke Cleanup
Cleaning smoke and soot from your home's interior can be the most intensive part of the process because it literally gets everywhere. You can trust our professional team at Lake City Restoration to safely and thoroughly clean dangerous smoke and soot residue from your home.
5. New Construction & Restoration
The last step after heavy cleanup is to rebuild. Any parts of the structure of your home that have been damaged and need to be repaired or replaced.
That can include rebuilding the roof, replacing electrical wiring, putting up drywall and painting, laying a new floor, installing countertops and fixtures, etc.
Call Lake City Restoration For Help
We want to make the fire damage restoration process less stressful for you, which is why we're available 24/7 to answer your questions and help you navigate the insurance and restoration process.
Our services include mold restoration, water damage cleanup, fire damage restoration, storm damage repair, and other necessary restoration services.
We even have experience working with local fire departments to help you navigate this difficult time and get you and your family safely back in your home after a fire.
You May Be Interested In: