Posted by: David Sanner 5 months ago
If you're a business owner or property manager in Northern Indiana, you know that making sure your property is ready for the winter is a big job. Being prepared for snow, ice, high winds, and even the rush of water during springtime melts is crucial.
If your property has been damaged by a winter storm or burst pipes this season, our team is available 24/7 to help!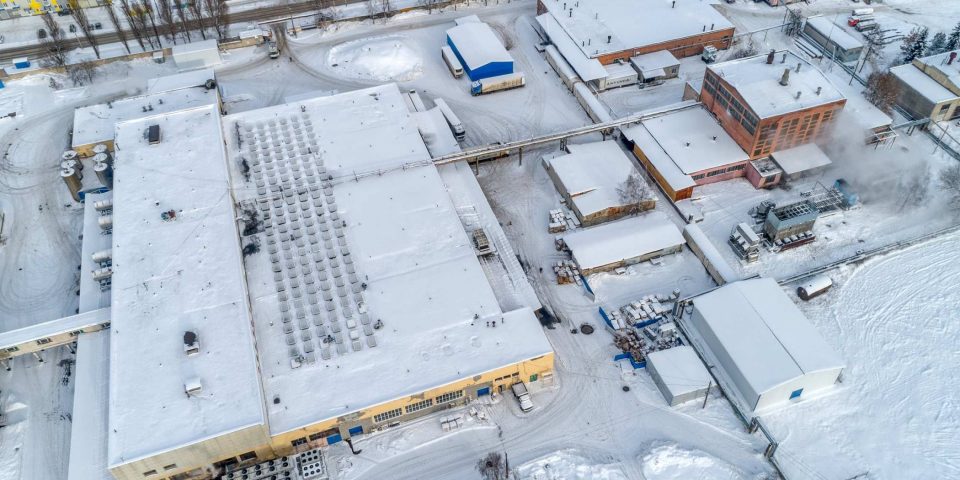 4 Winter Maintenance Tips For Commercial Buildings
Many of the things you do to keep your home safe through the winter translate into precautions and preparations you can make at your commercial property. However, some are different and require more preparation to be effective.
Have Your HVAC System Inspected
Your building should already be on a regular maintenance schedule, but making sure the system is operating properly before temperatures start dipping below freezing is essential. You want to make sure your heating system works efficiently when you need it the most.
Be sure your inspection includes:
Rooftop units
Furnaces
Water heaters
Take Time To Check The Roof
Precipitation, temperature changes, and the threat of severe winter storms can take a toll on your roof. Make sure your roof is in good condition before winter weather starts in earnest.
Check for loose shingles and areas where water can pool and create ice dams, and make sure your attic insulation is still at the optimal thickness.
Insulate Doors And Windows
Gaps around doors and windows are the most common culprits for air leaks. Inspect your building's windows and doors to find holes and gaps, then use weather stripping or caulk to seal them.
This can also save you from spending more on energy bills through the winter, keeping warm air inside the building.
Create A Plan For Dealing With Snow
Do you have an official plan for snow and ice removal? If not, now is the time to create one. Consider working with a local snow removal company to manage your property so you don't risk the health and safety of your employees.
If you prefer to handle snow removal yourself, test out your equipment before the first snowfall to make sure it's ready to go, and make sure your snow removal team knows the plan for your property.
Call Lake City Restoration For Help
Our services include mold restoration, water damage cleanup, fire damage restoration, storm damage repair, and other necessary restoration services.
Need help restoring your property after harsh winter weather even after applying winter maintenance best practices? Give us a call!
You May Be Interested In: