Lake City Restoration is located in the heart of Kosciusko County, which means we have a wide service area.
Our restoration experts are ready to take on projects within Kosciusko County and the surrounding areas, including Elkhart, Marshall, Fulton, Wabash, Whitley, Noble, Huntington, Miami, and Allen counties.
Not sure if you're located in our service area? Just give us a call or fill out our contact form and we'll be happy to answer any questions you have.
Don't worry, we're here to help with your restoration or cleanup!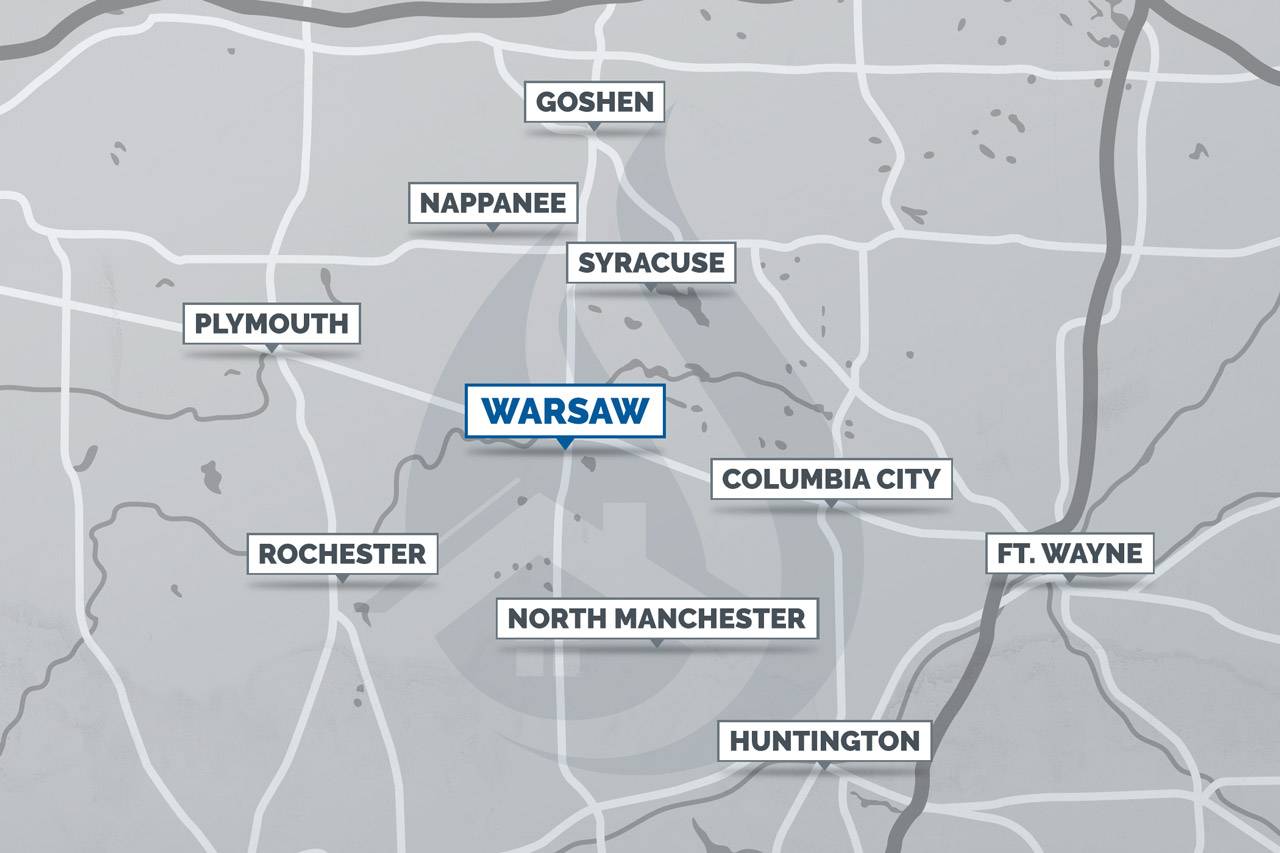 ---
Are you Currently Having an Emergency?
Call The Proper Authorities
If you or your property are currently in danger, call 911 immediately.
Call Us 24/7
Don't hesitate, give us a call if you need immediate help.
Don't Risk Further Damage
If it's safe, turn off your property's utilities such as electricity, water, and gas.
Learn More
Helpful Links & Resources
Our landlord hired them to clean our carpets and they did amazing. The carpet was all clean and fluffy. They were also really professional the entire time they were in our home.
Alison K. — Google