Floods, high winds, excessive rain, hailstorms, snow, and tornadoes. Severe weather and storm damage of all types can wreak havoc on local homes and businesses. Knowing who to call when these events happen can mean the difference between risking secondary damage and getting your home or business back to the way it was before the storm fast.
Need post-storm help fast? We provide tarps for damaged roofs, emergency structure drying, and board ups if necessary.
Don't worry, we're here to help repair storm damage!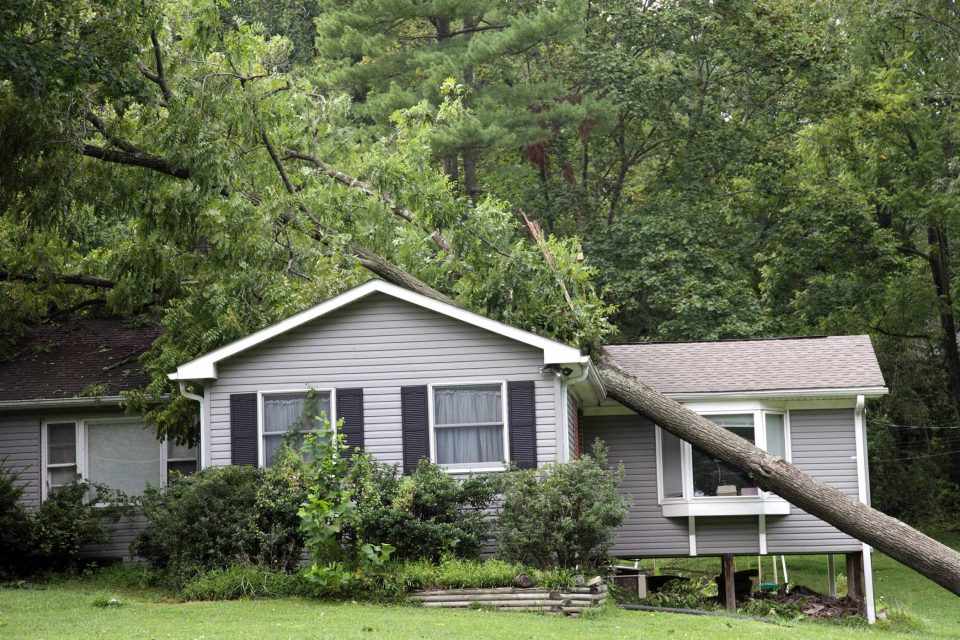 Storm Damage Emergency Response Team
Repairing your property with minimal interruption
Severe weather often causes extensive property damage, which is devastating for homeowners and businesses alike. Our repair team is uniquely qualified to bring your home or business back to its original pre-loss condition. We're ready to help if your property has damage from:
Freezing weather
Hail and ice storms
Tornadoes and high-speed wind storms
Lightning strikes
Heavy rain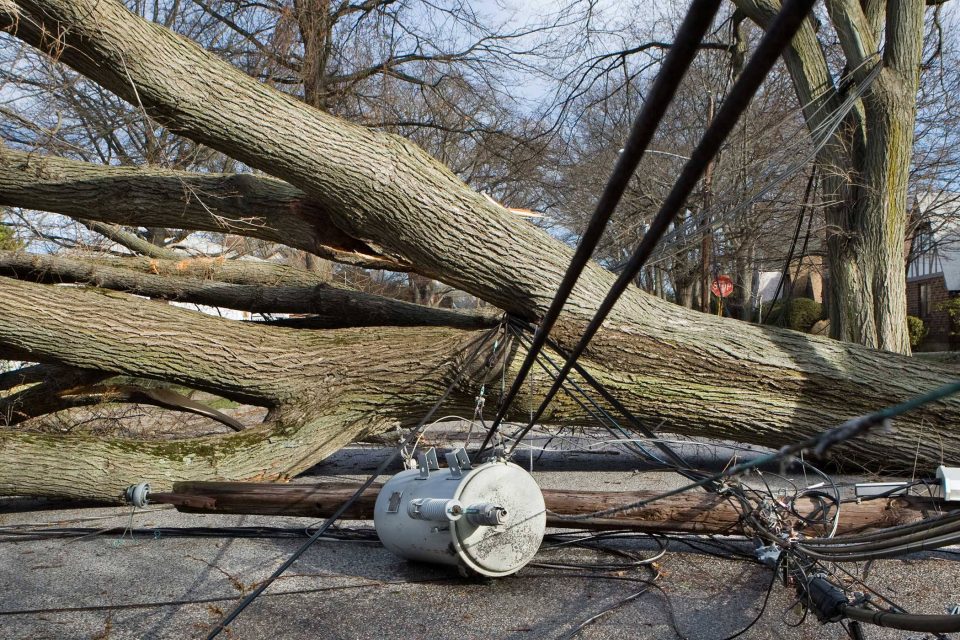 Safely Evaluate Storm Damage
How to stay safe while checking your home or business
If you're concerned your home has sustained damage, wait until local weather services andor emergency response teams announce the storm has passed to assess the damage. Follow these tips to stay safe:
Always assume downed any downed power lines are live and dangerous. Avoid them and alert law enforcement and your local utility company.
Avoid all standing water
Watch for broken glass, exposed nails, spilled chemicals, and other dangerous items
Don't check for damage after dark if at all possible. If you need to check at night, use a flashlight instead of an open flame to provide light.
If you smell gas or suspect a leak, shut off your main gas line, open the windows and immediately evacuate before calling the gas company and 911.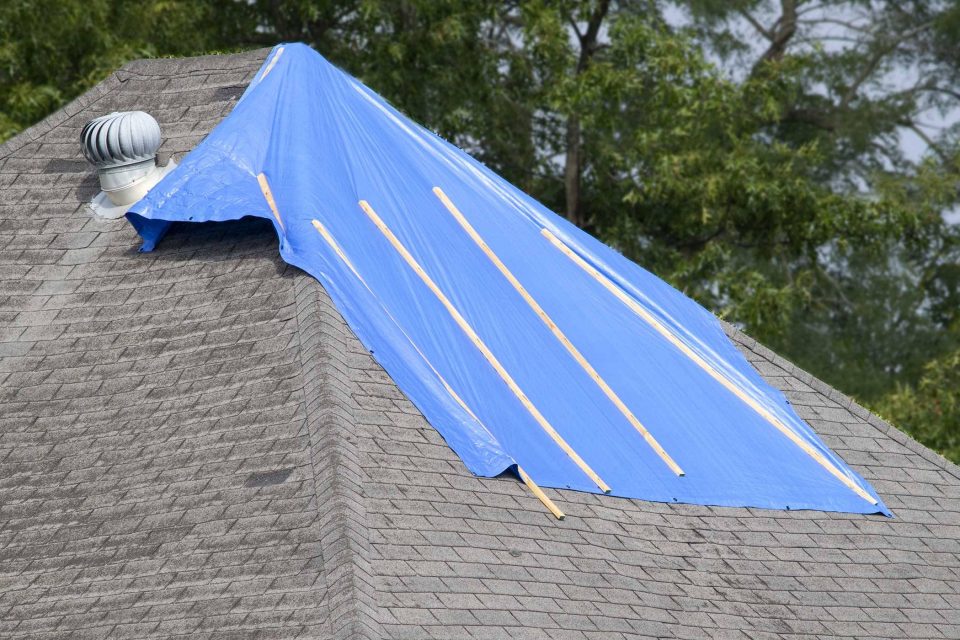 Our Storm Damage Cleanup Process
Restoring your home or business
Once the storm has passed and you're in a safe area, it's time to call in our repair experts. At Lake City Restoration, we're ready to help you secure your property and keep secondary damage from causing more problems. Our storm recovery services can include:
Roof tarping
Temporary roof repairs
Emergency board-up services
Debris removal
Tree removal
Siding removal and/or repair
Demolition and reconstruction
Frequently Asked Questions
I might have roof damage from a storm, what do I do?
Damage to your roof can vary depending on the type of storm. If it's safe to do so, take a walk around your house or building to check for obvious signs of damage. Take photos of any damage you do see and call Lake City Restoration to get our team out to you as soon as possible.
When should I file an insurance claim?
If you qualify for a claim and the storm damage to your property is severe enough, you should call your insurance company to file a claim after Lake City Restoration has completed our inspection. We understand the insurance estimating and filing process and can work with you and your insurance adjusters to make the process stress-free for you and your family.
What are common areas of my house that could be damaged by a storm?
The most common part of your home or business to take the brunt of severe weather damage is the roof. However, siding, gutters, windows and doors can all be damaged by severe weather. Trees falling due to severe storms can also cause damage to your property.
The storm has caused flooding in my home, what do I do?
Loss of electricity can cause your sump pump to fail or damage could cause flooding in your home. When this happens, call Lake City Restoration right away so our storm damage restoration and water damage repair teams can work together to get your property safely restored.
---
Are you Currently Having an Emergency?
Stop Further Damage
Once the storm passes, use tarps and other materials to temporarily protect the rest of your home.
Call Us 24/7
Our storm damage restoration experts are here to help around the clock.
Contact Your Insurance Company
Most storm damage repairs are covered by your homeowners insurance policy.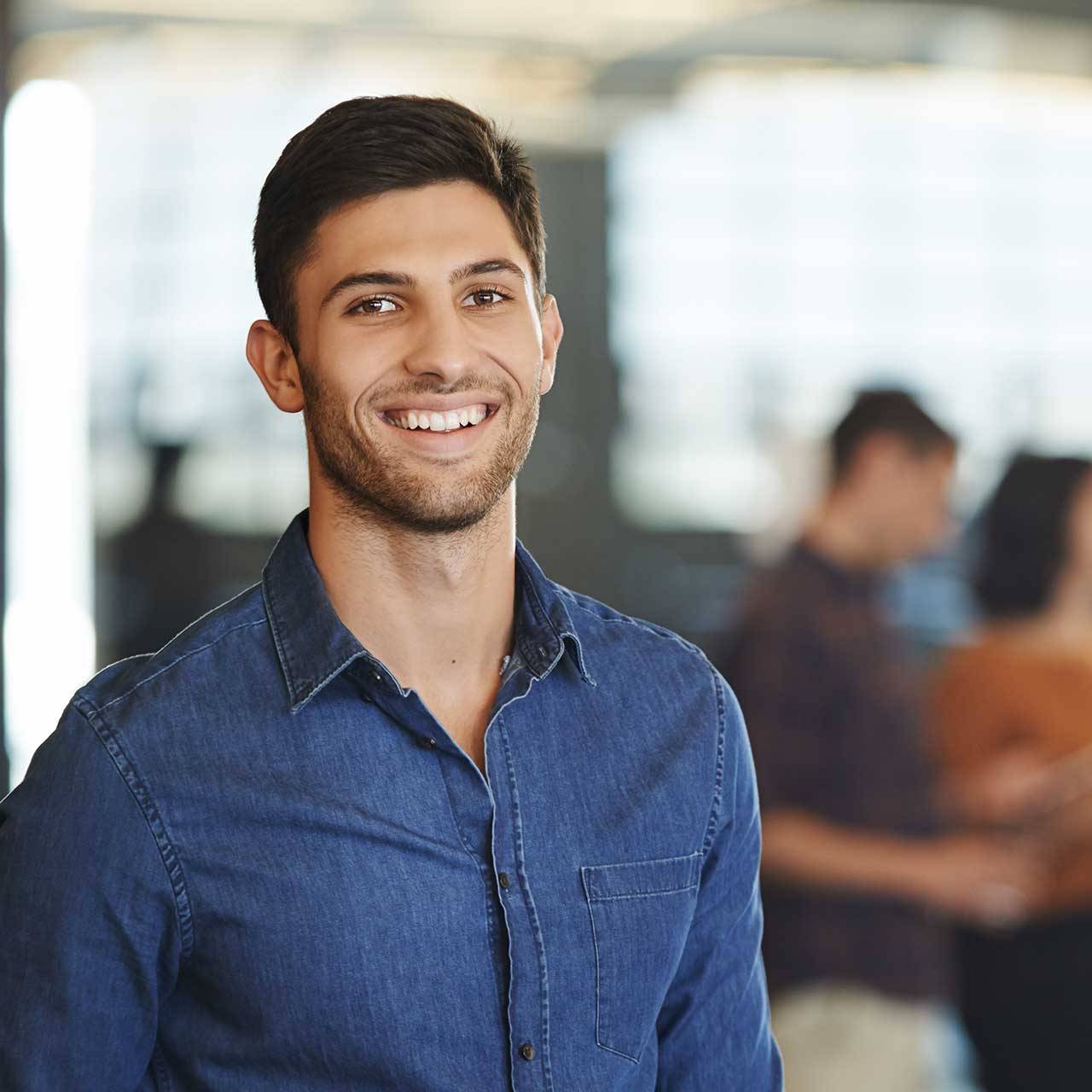 Professional clean, done great job, will use them in the future.
Jason W. — Google