Posted by: David Sanner 2 weeks ago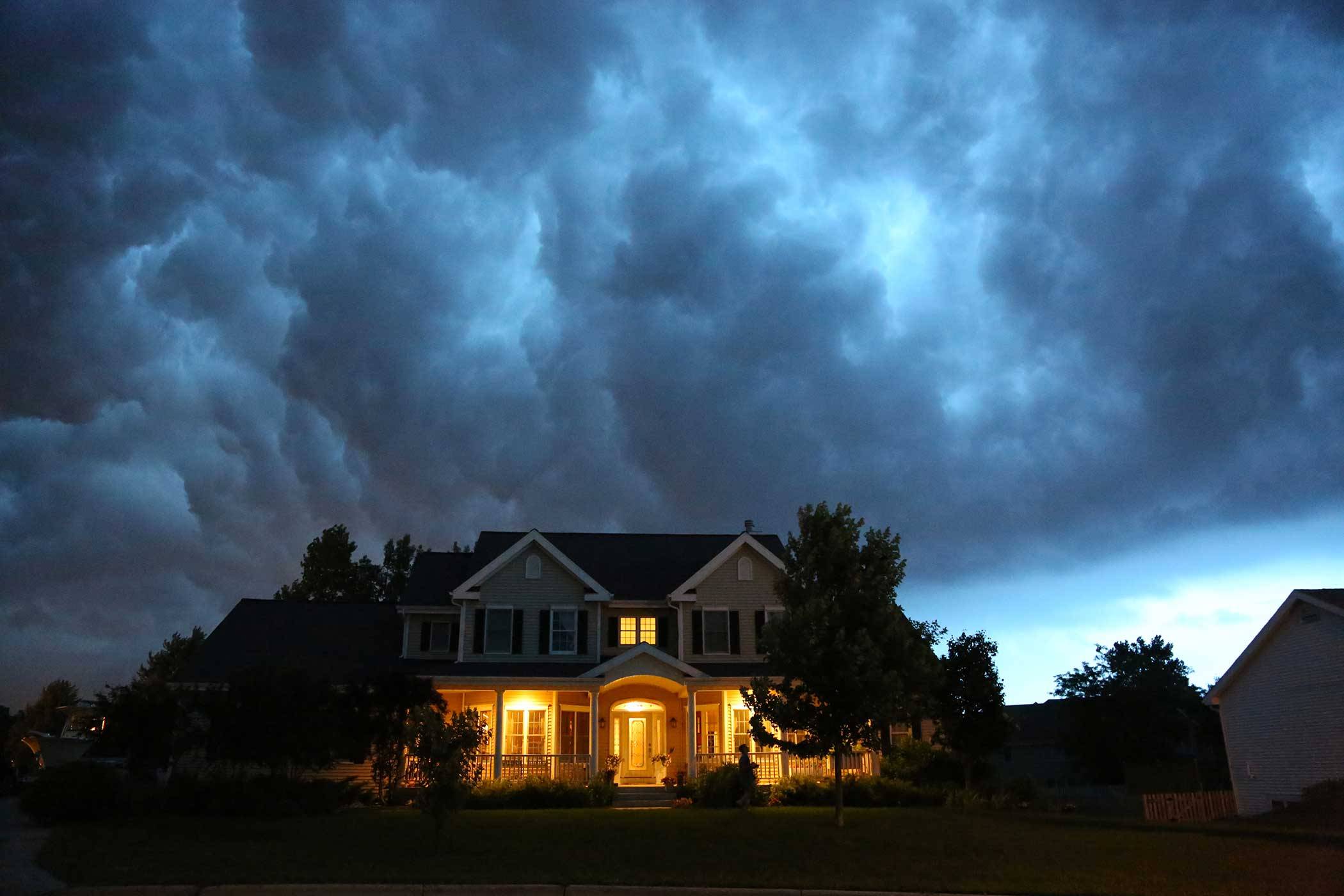 Most of us think about everything we're looking forward to during the summer season like taking vacations, grilling outside, and working on our tans by the pool. We need to add something to that list: prepare for summer storms.
Planning Is Vital
Now is the time to create a plan for dealing with summer storms. We haven't hit prime storm season yet, so you have time to make a plan.
Plan For Power Loss
Most summer storms bring power outages. Whether power is lost for hours or days, having the right supplies on hand is crucial to stay safe and weather the storm.
Everplans has fantastic downloadable checklists you can use to make sure you and your family have what you need on hand when the power goes out.
Digitize Documents
If there is flooding or structural damage to your home, you may not be able to access paper copies of your homeowner's insurance policy and other emergency documents. Make sure you have digital copies of everything you need to file a claim if your property is damaged by a storm.
Pack An Emergency Kit
Now is the time to make sure those first aid kids you have on hand aren't empty or outdated. Every emergency kit should have:
Latex gloves
Adhesive bandages
Antibiotic ointment
Sterile gauze
Compress dressings
Scissors
Tweezers
Aspirin
First Aid Booklet / CPR Instructions
Test Batteries
It's been a year since summer storm season has hit us, so test out those flashlights, portable radios, and lanterns. Do all the batteries still work? It's also a great time to stock up on extra batteries in case you are out of power for longer than a few hours.
Secure Outdoor Items
If you know a storm is on the way, securing outdoor items is vital to keeping your home safe. Bring patio furniture inside so you don't risk the wind picking up a chair and sending it through your window.
Grills, smokers, and other outdoor cooking supplies should be safely anchored and stored. Any item too big to bring inside needs to be secured to the ground to keep them from damaging your property.
Trim Trees
Now is the time to make sure any unwanted trees or limbs aren't a threat to your home. Trees and branches can fall on your home and quickly damage the roof, windows, and siding in a storm. Trimming back dead or overgrown branches can reduce that risk.
Keep Your Car Filled Up
In case you need to evacuate your home, make sure your primary vehicle has plenty of gas and is stocked with a travel emergency kit. The National Safety Council (NSC) has a list of items they recommend should be included in every vehicle's emergency kit.
Stay Safe During A Storm
If you live in Indiana, you know tornadoes and strong winds are some of the most dangerous weather we commonly have. As soon as you hear thunder or see lightning, head inside and find safe shelter until the storm passes
Choose The Safest Room
Ideally, a basement is the safest place to weather a severe storm, especially a tornado. However, if your home doesn't have a basement, there are other options.
Choose an interior room with no windows to safely wait out the storm. For many homeowners that is a bathroom or a large closet near the center of their home.
Don't Explore During A Power Outage
It can be incredibly tempting to check on your property as soon as possible to see if damage has occurred. Resist the temptation! As long as you and your family are safe, wait until power has been restored or local emergency services have cleared the area as safe to navigate.
We're Here To Help With Cleanup
Storm damage can be severe and devastating to your home and property. Our restoration team is here 24/7 to put your mind at ease and make your home safe again.

Our services include water damage cleanup, storm damage repair, and other necessary restoration services year-round. If you have questions about how to keep your home safe or are concerned it may have been damaged and needs to be restored, give us a call!
This article was originally published in April 2022 and has been updated to include the lastest relevant information and tips.
You May Be Interested In: