Posted by: David Sanner 1 year ago
There are great DIY resources out there for a lot of home repair projects, but there are many jobs that should be handled by professionals. But how do you know whether it's worth trying to DIY or hire? We're breaking down our recommendations for when to DIY and when to call for help!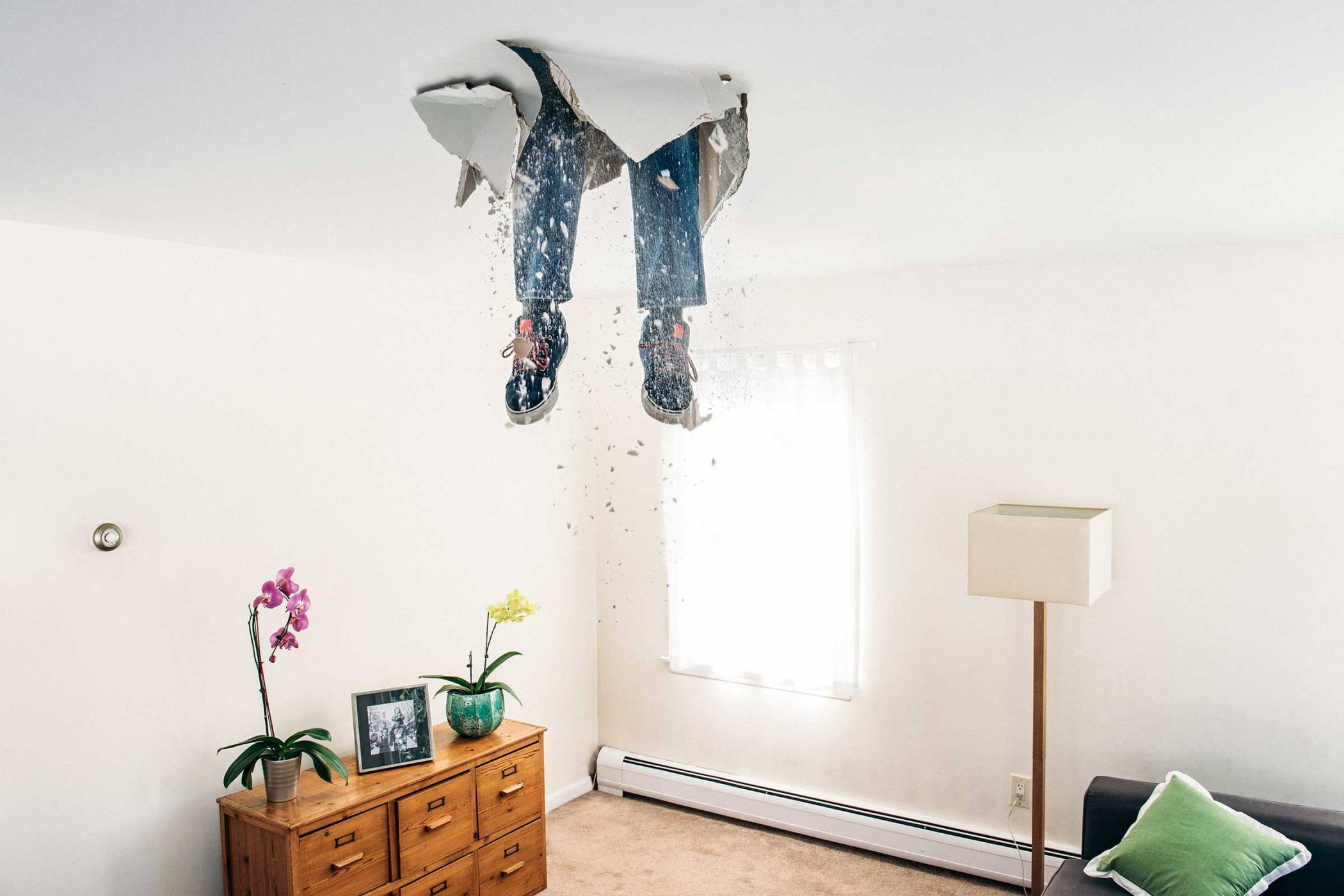 Water Damage
Water damage can range in severity from a small puddle on the kitchen floor to inches of water or more in your basement. Handling water damage really depends on how much standing water there is in your home, where it came from, and how long it has been a problem.
With leaks, the first 24 hours are the most important because the longer water sits in your home, the more damage it causes. Standing water quickly seeps under your flooring, carpets, and into the drywall. If it isn't dried properly it can cause mold.
A good rule of thumb is if you have a flood or leak that results in more than a gallon of water spilled into your home, call a professional.
At Lake City Restoration we have tools the general public doesn't have access to, like commercial-grade fans, dehumidifiers, and other technology to speed up the drying process and ensure your home doesn't continue to take on damage.
Fire Damage
The average small kitchen flareup from grease falling on a burner or a pan overflowing in a hot oven can usually be handled without the help of professionals.
However, any fire that results in a large amount of smoke, causes you to evacuate your home or destroys drywall, appliances, and other household objects needs to be handled by professionals.
Even smaller fires can cause serious smoke damage and can put your home at risk. If you want to DIY clean and get rid of a smoky smell after a small fire, check out our blog post for safety tips!
Benefits Of Hiring A Professional Restoration Company
Most of the time when damage to your home is severe enough for us to handle, your homeowner's insurance company is involved.
The process of filing a claim and getting the help you need can seem daunting when you don't have someone to help you through it.
Our restoration specialists are trained to navigate the insurance claim process every step of the way.
When our restoration specialists step in and help restore your home or business, it also:
Means it's restored safely
Lowers risk of future damage
Happens quickly (we're available 24/7!)
Gives you peace of mind
Call Lake City Restoration For Help
We have the expertise and advanced equipment to restore your home safely when risking a DIY job isn't safe. Our services include water damage cleanup, fire damage restoration, storm damage repair, and other necessary restoration services.
If you have questions about how the restoration process works or what might work best for your home, give us a call today. Our restoration specialists are available 24/7!
You May Be Interested In: