Posted by: David Sanner 4 months ago
There is a lot of information out there about the professional property restoration process. Some of it is helpful, while some are not only incorrect but can be dangerous! That's why we're busting the top 5 myths we hear about the restoration process.
Have questions about restoring your home or business by repairing damage from water, mold, fire, or storms? We're here to help 24/7!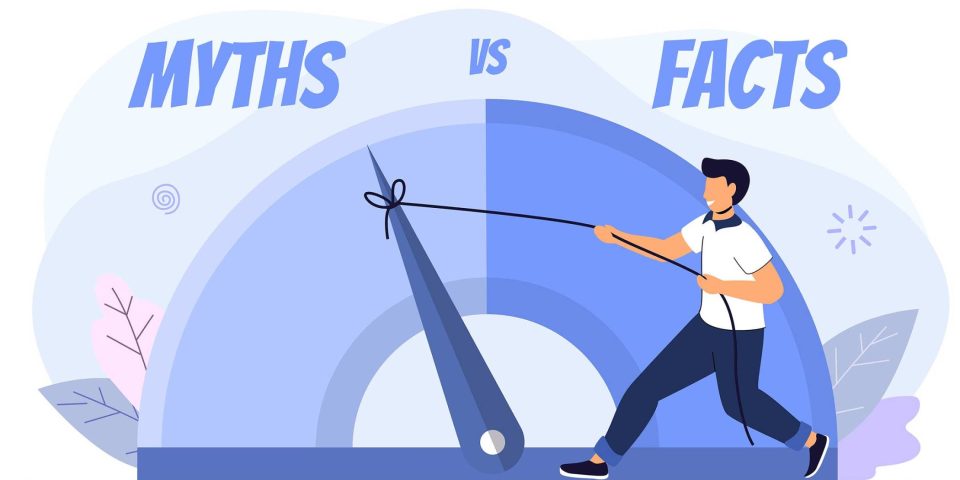 Myth #1: It's Cheaper To Replace Something Rather Than Restore It
This depends on the situation and the items that have been damaged. We absolutely understand that some things can't be effectively repaired and need to be replaced. However, in most cases restoration can be more cost-effective.
Our restoration team is staffed by experts who have the tools they need to not only restore items in your home or business properly but to know when something can't be salvaged and needs to be replaced.
Myth #2: The Drying Process Is Finished When The Carpets Are Dry
We can't stress this enough, NO! Whether you're dealing with water damage from a flood, burst pipe, appliance malfunction, or as a result of storm damage, just because your carpet is dry doesn't mean your home is dry.
All structures in your home, including floors, ceilings, and walls, need to be completely dry. Moisture left unchecked leads to dangerous mold and potential structural damage over time.
Our professionals at Lake City Restoration use advanced tools to read moisture levels, so we know that just because it appears dry, doesn't mean it's completely dry.
Myth #3: Fire Itself Is The Most Damaging To Your Property
If you've been through a fire at your home or business, flames, and heat are obviously a huge cause for concern. However, once the flames have been put out and you're cleared to enter your property again, a bigger problem presents itself.
Often the most damaging part of a house fire is the residue soot and smoke leave behind, along with water damage from extinguishing the flames. This residue and water can continue to damage your property's structure if it's not cleaned and restored properly.
Myth #4: DIY Always Saves Money
We love experienced DIY-ers, but if you don't have experience in property restoration, it's often better to leave it to the professionals. Often a small problem or project gets turned into a larger, more expensive fix if you try to DIY your home restoration.
Myth #5: Clean Carpets Get Dirty Faster
This myth has been around for ages and it's completely untrue! Years and years ago, the process of shampooing carpets often left a residue behind. That residue would attract dirt and debris, making carpets dirty soon after cleaning.
These days professional carpet cleaners use different solutions and technology to make sure residue that attracts dirt isn't left behind on your carpet.
You Can Trust Lake City Restoration
Now that we've addressed these myths, hopefully, you have the information you need to make the best choice when it comes to restoring your home or business.
Lake City Restoration is available 24/7 to answer your questions and ensure your home is restored safely.
Our services include mold restoration, water damage cleanup, fire damage restoration, storm damage repair, and other necessary restoration services.
You May Be Interested In: