Posted by: David Sanner 3 months ago
One of the biggest concerns homeowners have when water has damaged their home is how much it costs to fix water damage. We completely understand, the water damage restoration process can feel overwhelming and you just want to be back safely in your home.
The cost to fix water damage varies due to how big of a mess is being cleaned up, how long the water has been sitting damaging your home, and more.
No matter the cause of your water damage, we're here 24/7 to help!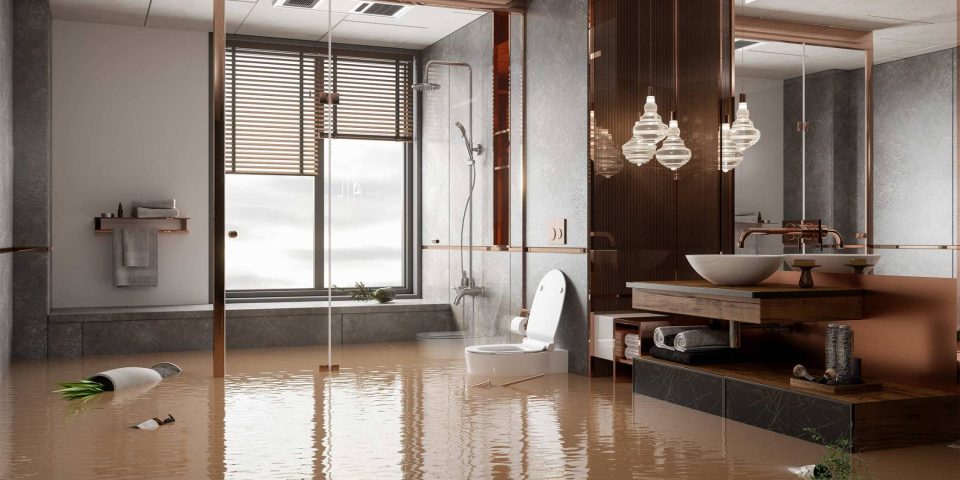 What Is Water Damage Restoration?
Simply put, water damage restoration is the process of removing water from your property and doing everything necessary to repair it and restore it to the way it was before the water damage occurred.
It can cover everything from removing water, drying the area, and replacing drywall, floors, pipes, and other structurally significant parts of your home. It should also include checking for mold and removing it if it is present due to water damage.
Water Damage Cost Ranges
It's hard to estimate general repairs because every restoration job is different, just like every home is different. However, according to Forbes Home, the average cost is between $1,304 and $5,514 to dry water damage, not including the necessary costs to rebuild.
Water damage isn't all created equal, though. For example, damage due to clean water like a leak is generally less expensive to fix than water that has been contaminated by sewage or overflowing appliances.
Water damage restoration can also be more expensive if it was caused by a roof leak or storm damage, so other structures of your home are affected.
Is DIY Cheaper?
Look, we love a good DIY project, but when it comes to water damage it can not only be dangerous to try to fix it yourself but can end up costing you more in the long run.
A good rule of thumb is if you have a flood or leak that results in more than a gallon of water spilled into your home, call a professional.
Commercial-grade fans, dehumidifiers, and the latest monitoring technology mean we can speed up the drying process and ensure your home doesn't continue to take on damage due to sitting water or a botched DIY attempt.
Homeowners Insurance Helps Offset The Cost
The amount of water damage restoration cost our homeowners insurance will cover and the way they reimburse you varies depending on your policy, so it's always a good idea to talk to your insurance agent before contacting a restoration company.
We always recommend our clients keep a digital copy of their homeowner's insurance policy saved so they can access it even if their hard-copy file has been damaged.
Most of the time an insurance adjuster will inspect the water damage and offer a dollar amount to cover necessary repairs.
Lake City Restoration Can Handle Your Water Damage Restoration
Water damage can happen to any home and should be addressed immediately. Lake City Restoration is available 24/7 to answer your questions and ensure your home is restored safely.
Our services include mold restoration, water damage cleanup, fire damage restoration, storm damage repair, and other necessary restoration services.
You May Be Interested In: