Posted by: David Sanner 10 months ago
When water has damaged your home, it can be absolutely overwhelming. We want to put your mind at ease by explaining exactly what most of our clients can expect when our team is removing water, drying your home, and restoring it through the water damage restoration process.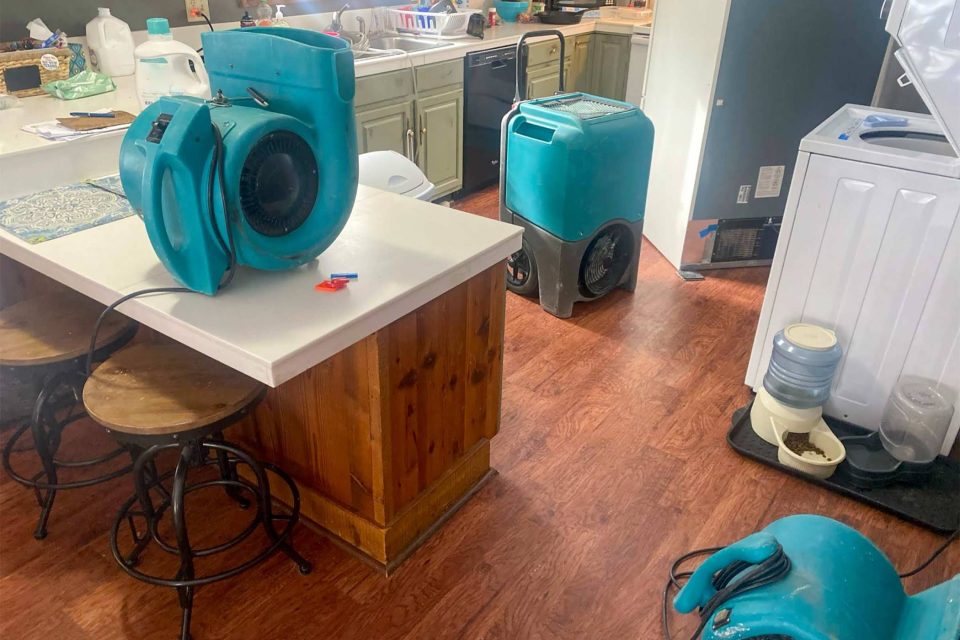 Contact Your Insurance Company First
When your home is damaged by water, whether through storm damage, flooding, or broken pipes, the first call you should make is to your insurance company (after emergency services if necessary).
If your insurance agent deems it a claim or possible claim, request a claim number and get the name of the insurance adjustor assigned to your claim. Getting that information will help us process your claim and work with you and the insurance company effectively.
Don't Throw Away Damaged Items
If clothes, furniture, appliances, etc. have been damaged by water don't throw anything away until those items have been photographed and documented. Items like this might be covered or replaced by your insurance policy but not if they aren't documented.
Drying Equipment
Equipment set up to remove water and dry your home before restoration can begin can be loud, we understand that can be inconvenient.
If at any time you need to move equipment or turned off, contact Lake City Restoration before making any changes. Our restoration experts can help navigate what you need without sacrificing valuable drying time.
How Long Does Drying Take?
Each water restoration job is unique, but our goal is to dry out your home safely while preventing secondary damage from microbial and mold growth.
Our equipment is set up and positioned intentionally to help mitigate that serious secondary damage. Our technicians will monitor the drying process daily either in person or remotely using monitoring technology.
Drying time usually takes between 3-5 days depending on your home's temperature, equipment placement, and other factors.
Get Help With Water Damage Restoration In Warsaw, IN
We want to make the process of water damage restoration less stressful for you, which is why we're available 24/7 to answer your questions and help you navigate the insurance and restoration process.
Our services include mold restoration, water damage cleanup, fire damage restoration, storm damage repair, and other necessary restoration services.
You May Be Interested In: